&nbsp→ News → Anime Central 2019 Announcements
News
Anime Central 2019 Announcements
Published on May 17, 2019
Hello everyone! We're back from a very busy Anime Central and though some of us are still recovering, there's a lot of new announcements to cover so sit tight as we give everyone a run down of what went on last weekend.
---
Winter Polaris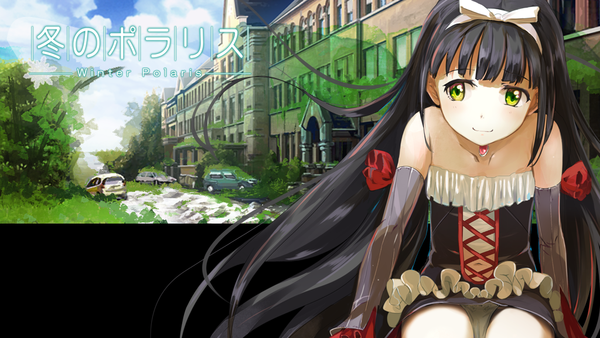 First up is Winter Polaris, the latest title from Stage-nana which features two intertwined stories.
 
In one story, a man is living in Tokyo as a mysterious disease rapidly spreads across the world. People with the disease seem to suddenly die and then disappear into thin air, leaving behind only their clothing. As the days and months go by, the man seems to left behind in a world empty of all humans. Until one winter day, he meets a strange girl wearing goth-loli clothing named Tsubaki who claims to be an immortal.
 
The other story is set on the sunny beaches of a small island. A young courier named Elena rescues a young woman drifting in the ocean after a storm. The woman, Mary, is clutching a glass bottle made with technology neither recognize. That mystery sets the two off on a sea journey to the ends of the Earth in search of the people who created the bottle.
Winter Polaris is currently in translation and slated for a summer 2019 release. 
---
Sanarara R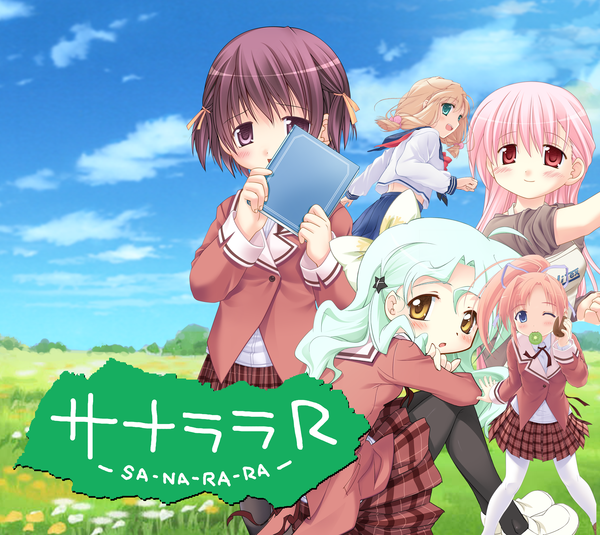 Next we have Sanarara R from Nekoneko Soft. This is an updated version of the game, Sanarara which came out back in 2005 and features a new heroine, new scenarios as well as an update to a wider 16:9 resolution from the original.
It was something that could've happened to anyone… A somewhat mysterious story…
One day, I was approached by a girl I didn't recognize.
She told me that she could grant any wish I desired but…
This unreliable girl can do that?
While I stood in disbelief, she began to explain how it worked.
After the explanation, while I didn't believe it all, I'll admit that she was different from others.
Sanarara R a compilation of seven interconnected stories where the characters explore how their lives would change if they were allowed a chance to have their one deepest wish granted.
Currently, Sanarara R is slated for a Q3 2019 release.
---
How to Raise a Wolf Girl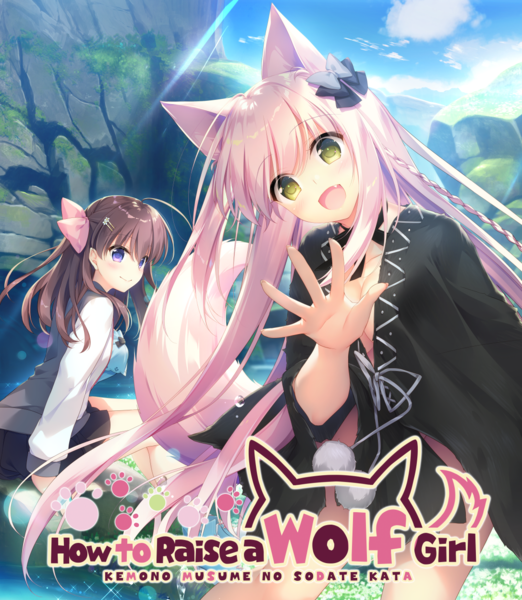 Lastly, we have How to Raise a Wolf Girl, our first release with developer Sweet & Tea. The game features beautiful character designs by artist Motomiya Mitsuki and opening song by anime and video game veteran singer, Misato Aki.
Kousaka Shuuji's life in the country is turned upside down the day he and his friend Kana find a mysterious girl in the mountains. As if it wasn't odd enough to see a girl trapped in a cage, stranger still, she has wolf ears and a tail. When she finally manages to tell them her name, Sakuraba Iroha, they learn that she's the girl who was spirited away from town ten years ago. Now more animal than girl, wild and unable to speak, Iroha proves to be a handful for Shuuji, and yet he finds himself falling in love with her fierce innocence.
But the torn pages of a calendar can never be restored, and Iroha will never regain her lost years. Her idyllic past behind her, Iroha now faces forward. Watching over her, Shuuji wonders to himself: What is it that makes me want to protect you? Iroha's past is gone but not forgotten, and her future remains unknown. What will she and Shuuji make of it?
Currently, How to Raise a Wolf Girl is slated for a Q4 2019 release.
That's it from Anime Central. A big thanks to everyone who stopped by the booth or came to our panels and signings. We'll see you again next year!