&nbsp→ News → Anime Expo is Approaching!
News
Anime Expo is Approaching!
Published on June 30, 2019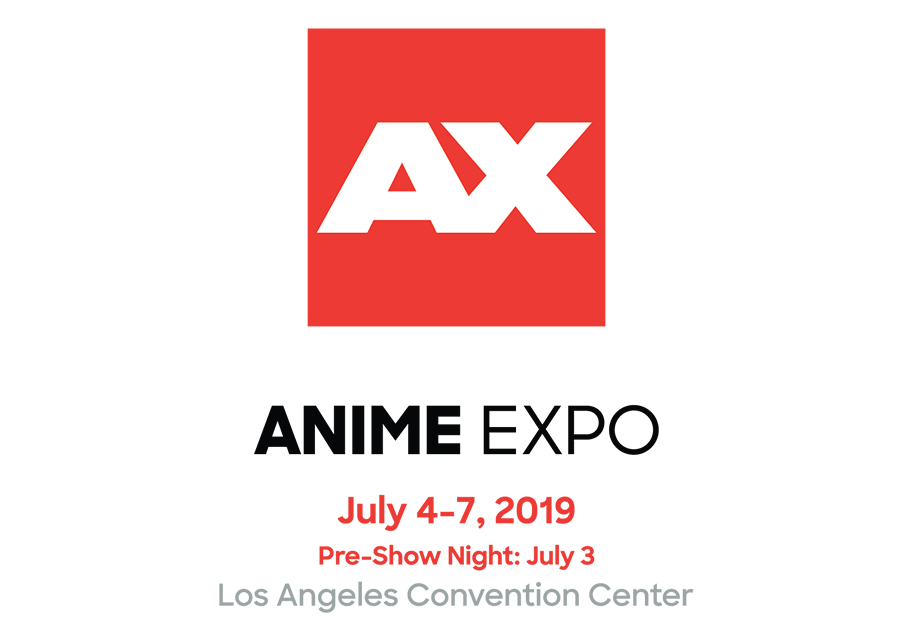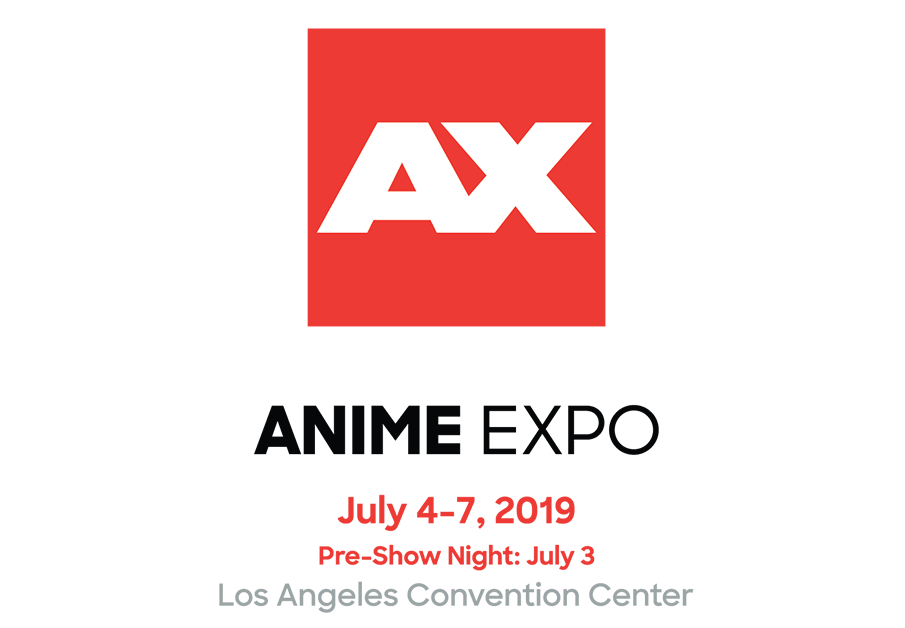 Are you coming to Anime Expo? Happen to be a huge NEKOPARA fan? Then you'll wanna keep reading this blog because we have some awesome news to share with you! 
---
Guests:
First up let's talk about our guests!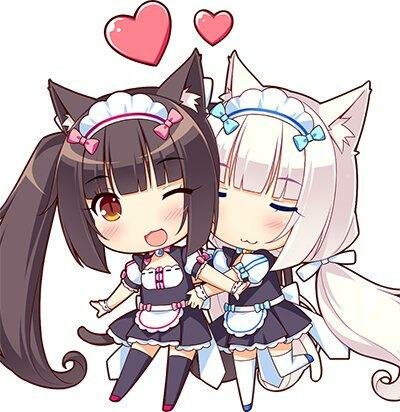 Sayori
We're pleased to bring Sayori to Anime Expo this year! Sayori is an illustrator and creator of the popular NEKOPARA series. The NEKOPARA visual novel series has made waves around the world having sold over 2 million units worldwide and has also spawned two OVAs and a manga as well.
But that's not all, we're also pleased to present the NEKOPARA anime premiere as well. Here's your chance to be among the first in the world to see the first episode of the upcoming TV series! Following the showing of the first episode, there will be a talk event featuring Sayori and a number of special guests regarding the world of NEKOPARA and it's transition to a TV anime series.
NekoPara Anime TV Series Premiere Information
Date: Saturday, July 6
Time: 11:30 AM – 1:00 PM
Room: Live Programming 2 / JW Platinum Ballroom
Visit the Anime Expo website for more details!
Sayori will also be having several autograph sessions during Anime Expo.
Autograph Information
Session 1:
Date: Friday, July 5
Time: 2:40 PM – 3:40 PM
Room: Industry Autographs, #2
Session 2: 
Date: Sunday, July 7
Time: 11:40 AM – 12:40 PM
Room: Industry Autographs, #2
While no purchase is necessary, we will have priority tickets available at our booth with purchase. Keep an eye on our Twitter account for all the details! To get one priority ticket you'll need to spend at least $40.00 at our booth and only one ticket per purchase.
The industry autographs area is inside Kentia Hall where the GOH Autographs and the Artist Alley is located. Visit the Anime Expo website for more details and maps.
And of course we're bringing a lot of NEKOPARA merchandise including some exclusives that you can get signed by Sayori! Our inventory is limited so be sure to stop by our booth (#4623) in the exhibit hall before things sell out!
---
 PICPICGRAM and hoshi
Hot on the heels of our release of Ninja Girl and the Mysterious Army of Urban Legend Monsters!, we're to bring a couple of the artists who worked on this latest release by Code;jp! PICPICGRAM (Character Designer) and hoshi (SD Character Designer) will be joining us at Anime Expo and will also have an Artist Alley booth as well.
They'll have all sorts of new merchandise so stop on other to booth I9/I10 in the Artist Alley, located in Kentia Hall.
Visit the Anime Expo website for more details.
---
Merchandise:
In celebration of Sayori's appearance at Anime Expo this year as well as the NEKOPARA anime premiere, we're pleased to bring a lot of NEKOPARA merchandise including some exclusive goods you won't find anywhere else.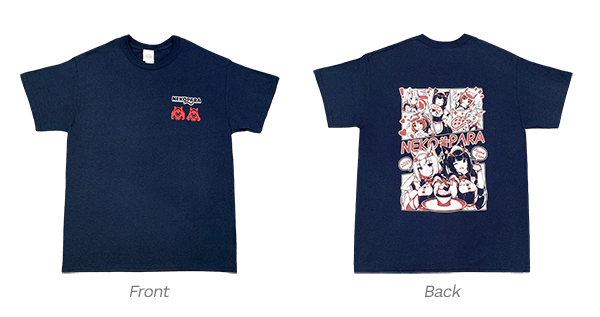 Exclusive Anime Expo T-Shirt
First up we have this exclusive t-shirt designed for Anime Expo! What would these catgirls be up to at Anime Expo? Perhaps this is a sign… 
We have very limited quantities so don't miss out on this! It is going for $40.00!
---
NEKOPARA Cap
Looking for something with a bit more subtle of a look? These fantastic NEKOPARA caps are just the thing. But there's also something special if you look at the bottom of the cap.
 The cap is also going for $40!
---
NEKOPARA OVA Blu-ray
Missed out on the Kickstarter for the NEKOPARA OVA? We have a very limited number of copies of the standard edition of the Blu-ray so don't hesitate if you want to pick up a copy.
This Blu-ray is going for $50.00!
---
All Over Print NEKOPARA Extra T-Shirts
Looking for merchandise from the NEKOPARA Extra prequel? We have these fantastic shirts featuring all the catgirls as well as a cat-eared one of Shigure as well. Please note that we only carry Asian XL sizes for these shirts.
These T-shirts are all $40.00 each!
---
Looking for accessory type items? We also have NEKOPARA rubber strap accessories for each of the catgirls as well as Shigure. Perhaps your phone case needs an upgrade? We have smartphone cases as well featuring Chocola, Vanilla and Shigure. We also have a stickers set from NEKOPARA Extra!
The phone cases are $40.00 each, the sticker set is $20.00, and the rubber straps are $10.00 each!
---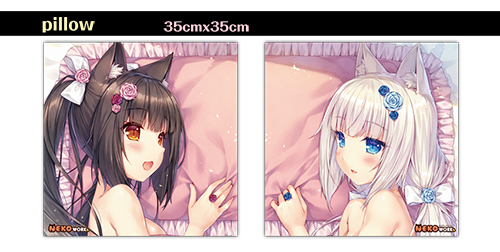 Chocola and Vanilla Cushion
We'll also have a limited number of the Chocola and Vanilla cushion. A comfortable cushion made even better with two lovely catpanions to keep you company when you rest. Only $30.00 to be able to snuggle with your catpanions!
There's more that we will be bringing to Anime Expo but you'll just have to stop on by and see what we have available.
---
Booth Information:
Booth Number: #4623
Find all of our new products and check out demos for upcoming projects at our booth! Stop on by and say hi.
Visit the Anime Expo website for more information including maps to our booth.
---
Panel Information:
Visual Novels with Sekai Project
Date: Thursday, July 4
Time: 4:30 PM – 5:30 PM
Room: Workshop 2 (LACC406 AB)

Check our panel for the latest updates on our projects as well as new announcements. There will also be a Q&A session so come ready with questions as we discuss present and future of Sekai Project.
Visit the Anime Expo website for more information.
That's it for this update. Anime Expo is only a few days away but we look forward to seeing everyone!