&nbsp→ News → Announcing NEKO-MIMI SWEET HOUSEMATES Vol. 1 With Demo Release!
News
Announcing NEKO-MIMI SWEET HOUSEMATES Vol. 1 With Demo Release!
Published on February 18, 2022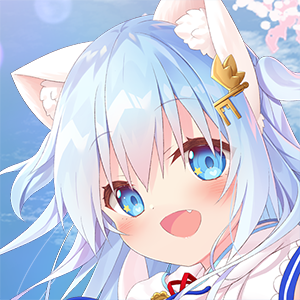 Sekai Project is pleased to be working with Animal Herb to publish NEKO-MIMI SWEET HOUSEMATES Vol. 1 in the West! This will be our first project with Animal Herb and we're all happy to bring this cute visual novel to Western audiences. On top of that, a demo of the game will be released on Steam and the Sekai Project Shop. NEKO-MIMI SWEET HOUSEMATES features the original characters created by Yano Mitsuki, a prolific illustrator who has been involved in a number of games, light novels and more.
Based on the doujinshi series of the same name, this visual novel puts you in the shoes of the protagonist, an unassuming college student who lives by himself. Life goes from ordinary to the extraordinary very quickly when you stumble upon a girl collapsed in front of your apartment building. What makes this even more unusual are the cat ears, tail and wings on her body. Not wanting to abandon her, you offer to take her home and offer her food. While she tries to put on a brave front, her grumbling stomach says otherwise.
It turns out she is no ordinary girl but is a Cherubim, a half animal, half angel girl from Heaven. While she normally travels down to Earth to do her job, she ends up being exiled from Heaven and while searching for a certain important object, she becomes exhausted and collapses by the side of the road. One thing leads to another and you find yourself with a new roommate. Her energy and smile brightens up your day and pretty soon a close friendship blossoms into something else as you begin to develop feelings for her. It's never a dull moment with the cheerful, naively honest, and rambunctious Mint by your side, which is only amplified when Lily, a half-demon and close friend of Mint's, suddenly shows up on your doorstep in all her over-the-top flirtatious glory. How will your life change in your lovey-dovey life alongside the Cherubim, Mint? Find out in NEKO-MIMI SWEET HOUSEMATES Vol. 1!
NEKO-MIMI SWEET HOUSEMATES Vol. 1 is currently in QA and is slated for a Q2 2022. It is a single-route, kinetic novel featuring full Japanese audio voice acting for Mint, Lily and Cacao and will be available in English, Chinese and Japanese. More details coming soon!
NEKO-MIMI SWEET HOUSEMATES Vol. 1
Developer: Animal Herb
Price: $15.99
Release Date: Q2 2022
Demo Available On:
Steam
Sekai Project Shop