&nbsp→ News → How to Raise a Wolf Girl Awooout Now on Steam!
News
How to Raise a Wolf Girl Awooout Now on Steam!
Published on October 11, 2019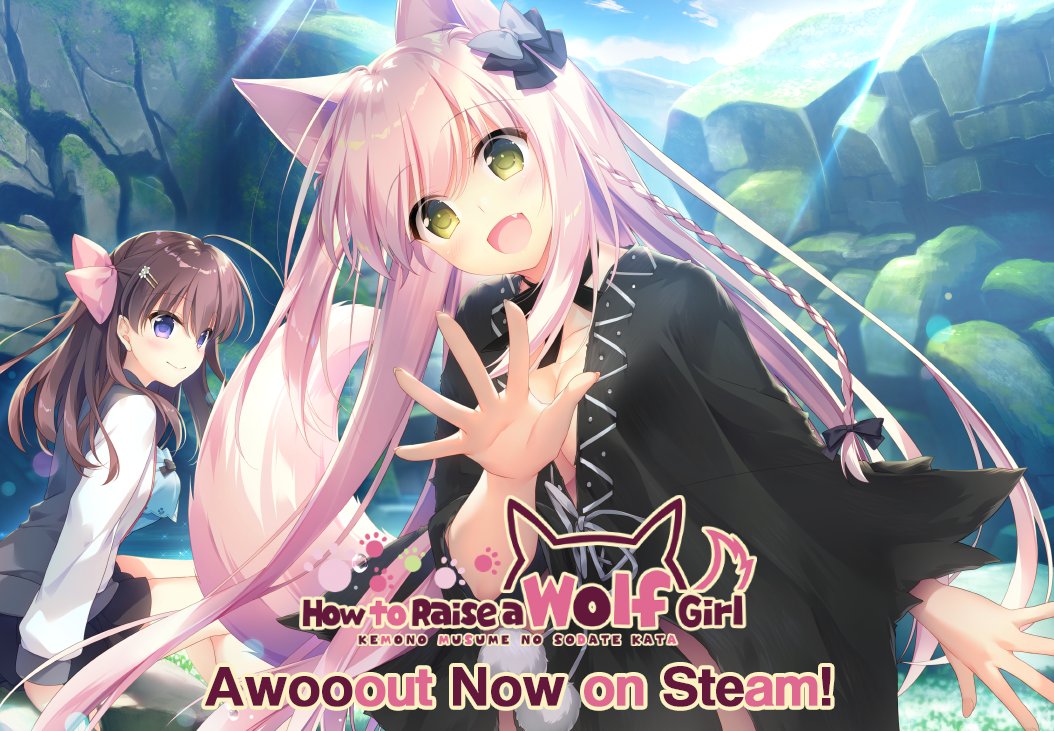 Are you ready to raise a wolf girl? How to Raise a Wolf Girl from the developer Sweet & Tea just launched on Steam! Enjoy it in English, Japanese, and Traditional Chinese languages! If you love cute kemonomimi girls who go awoo then you wont want to pass this release up!
Story
Kousaka Shuuji's life in the country is turned upside down the day he and his friend Kana find a mysterious girl in the mountains. As if it wasn't odd enough to see a girl trapped in a cage, stranger still, she has wolf ears and a tail. When she finally manages to tell them her name, Sakuraba Iroha, they learn that she's the girl who was spirited away from town ten years ago. Now more animal than girl, wild and unable to speak, Iroha proves to be a handful for Shuuji, and yet he finds himself falling in love with her fierce innocence.
But the torn pages of a calendar can never be restored, and Iroha will never regain her lost years. Her idyllic past behind her, Iroha now faces forward. Watching over her, Shuuji wonders to himself: What is it that makes me want to protect you? Iroha's past is gone but not forgotten, and her future remains unknown. What will she and Shuuji make of it?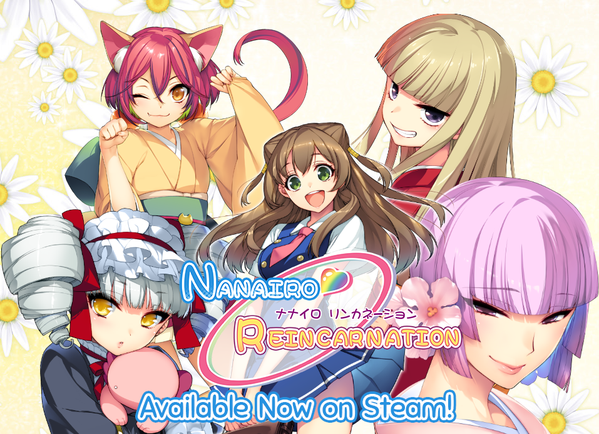 And in case you're looking for a thrilling supernatural visual novel that's perfect for October check out our other recent release, Nanairo Reincarnation!
Story
Kagami Makoto is in his 3rd year of college when he inherits the estate of his late grandfather and starts planning out what he's going to do with his newfound home. However, his plans are foiled when his childhood friend Iyo, who turns out to be a zashiki-warashi, introduces herself, looking exactly the same as he remembers her from over a decade ago. Then, a woman named Kikyou, who claims to be a demon, also appears before him.
After that, it isn't long before a pretty detective at the police department comes knocking on his door, imploring him to take up his family's duty of helping wandering spirits pass on to the afterlife and assist the police with any and all supernatural crimes reported in town. But when a case that's bigger than any of them ever imagined comes his way, will he be able to handle it? With the power of clairvoyance, an ability passed down through his family that allows him to see spirits, maybe he and his demon familiars can pull through, and he can be a proper successor to his family's legacy.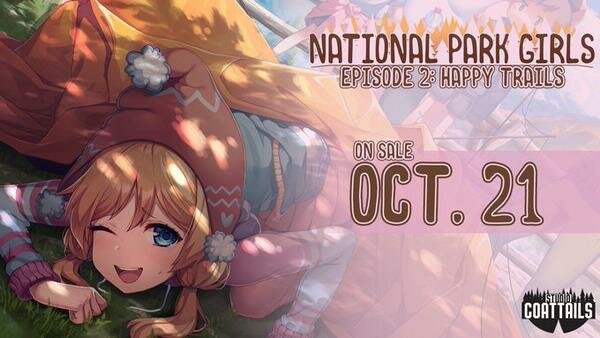 We also would like to remind you that National Park Girls – Episode 2: Happy Trails is coming to Steam on October 21st! This release will be DLC to the main game so you must own National Park Girls to purchase and play.
Base Game
Episode 2 DLC
Studio Elan just launched their first Kickstarter for Heart of the Woods to add voice acting! They've picked up some seriously talented voice actors, perhaps you've heard of them before! They've already hit their goal, but we'd appreciate it if you gave them your support! The game is already available on Steam if you'd like to give it a try as well!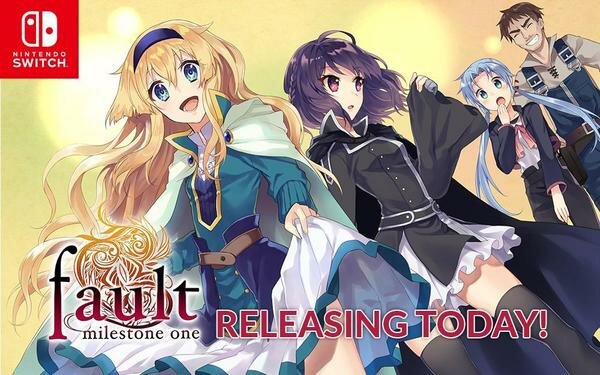 We also have something special to share with you! fault – milestone one recently released on the Nintendo Switch! Enjoy the game with brand new high-resolution graphics and soundtrack exclusive to the Nintendo Switch.

Right now on Steam there is a LGBTQ+ Sale going on from today until Oct. 15th! All of our LGBTQ+ themed releases are on sale so you wont want to miss out on these deals!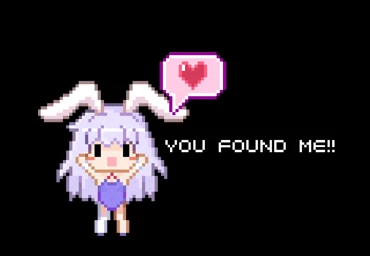 And one last thing! Check out our new Rabi-Ribi merch available for preorder! Take a look at everything available over on our shop (or just click here).
As always, thanks for reading! Follow us and our partners mention here for more news!
Sekai Project
Steam Publisher page
Twitter
Facebook
Studio Coattails
Twitter
Patreon
Studio Élan
Twitter
Website
Patreon
ALICE IN DISSONANCE
Steam Publisher page
Twitter
Patreon