&nbsp→ News → Key x Sekai Project Steam Midweek Publisher Sale
News
Key x Sekai Project Steam Midweek Publisher Sale
Published on April 20, 2021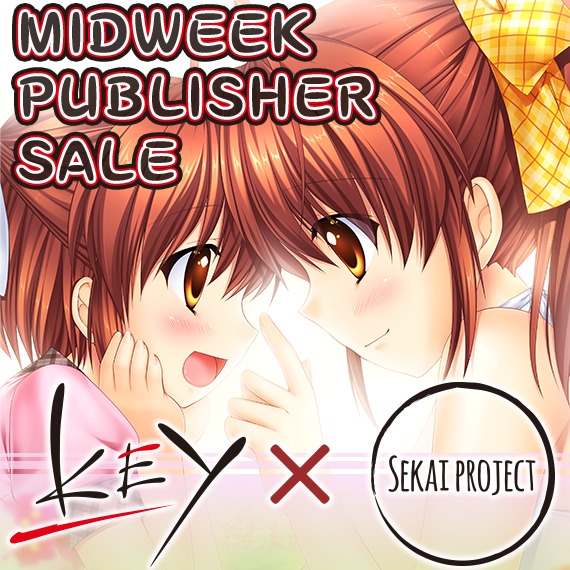 After the success of our midweek madness sale last year, we're back at it again with our friends at VisualArts for yet another big sale! From fast paced action games to story-rich visual novels, we've got you covered.
This sale runs from 10:00 AM PST, April 20th, 2021 to 10:00 AM PST, April 26th, 2021 so don't let these blazing hot savings pass you by! Click >here< to go to the sale homepage.
And while you're here, don't forget to take a look at this neat list provided by VisualArts featuring all of their discounted releases on Steam! Click >here< to go to their Steam homepage.