&nbsp→ News → NEKOPARA OVA and NEKOPARA OVA Extra Released As Free DLC for NEKOPARA Extra on Steam
News
NEKOPARA OVA and NEKOPARA OVA Extra Released As Free DLC for NEKOPARA Extra on Steam
Published on February 20, 2023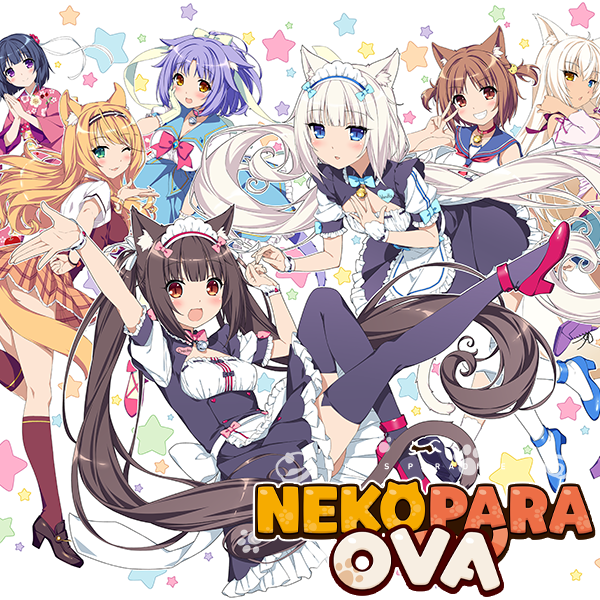 Los Angeles, CA, February 20, 2023: Sekai Project is pleased to announce that the NEKOPARA OVA ("Original Video Animation") and NEKOPARA OVA Extra will be released as free DLC for NEKOPARA Extra on Steam!
NEKOPARA OVA was part of a successful Kickstarter crowdfunding campaign in December of 2016 that raised over $950,000 USD in funding and was one of the top of funded projects in animation at the time. Both NEKOPARA Extra and NEKOPARA OVA Extra were also created as stretch goals of the crowdfunding campaign. Originally released on Steam Video, the two OVA cover events that occur in NEKOPARA Vol. 1 and NEKOPARA Extra. Both OVAs are available in Japanese audio with English, Japanese, Simplified Chinese, Traditional Chinese, Korean, Spanish, Portuguese, French, German, and Russian subtitle options.
NEKOPARA OVA
Kashou Minaduki, the son of a long line of Japanese confection makers moved out to open his own shop "La Soleil" as a patisserie.
But upon moving out, hidden amongst his things were two of the catgirls, Chocola and Vanilla, that the family had been raising. When he tried to send them back, they begged and pleaded until he gave in and now they've opened La Soleil together.
With two catgirls who really, REALLY love their master trying their very best and occasionally failing — a heartful comedy opens for business!
NEKOPARA OVA Extra
About half a year before the opening of the patisserie, La Soleil where the catgirls work with Kashou.
Back when Chocola and Vanilla were still kittens when they first arrived at the Minazuki household and before they opened up to the other catgirls.
It's then that they gradually began to call Kashou "master", experienced their first Christmas, and shared a promise with Kashou.
About NEKOPARA:
NEKOPARA is a visual novel series created by Sayori and developed by NEKOWORKs. The series tells the story of Kashou Minaduki and the catgirls Chocola and Vanilla who work at his patisserie, La Soleil. The series has sold over 5,000,000 units worldwide and has spawned numerous sequels, TV anime, manga, and an upcoming mobile game.
For More Information:
NEKOPARA Extra (Steam):
https://store.steampowered.com/app/899970/NEKOPARA_Extra/
NEKOPARA OVA (Steam):
https://store.steampowered.com/app/2260920/NEKOPARA_Extra__NEKOPARA_OVA/
NEKOPARA OVA Extra (Steam):
https://store.steampowered.com/app/2255880/NEKOPARA_Extra__NEKOPARA_OVA_Extra/