&nbsp→ News → Otakuthon 2023 Event Information
News
Otakuthon 2023 Event Information
Published on August 10, 2023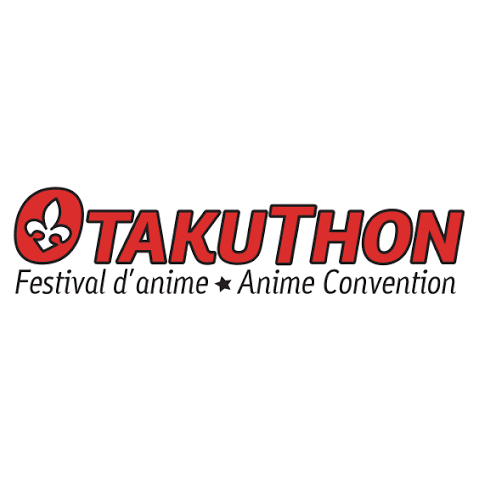 Look out Canada, we're here for all the bagels and poutine- ahem, we're back in Montreal for Otakuthon! This time around we are also joined by Japanese illustrator, Tsukigami Luna who is attending as a guest of the convention. This news post has information on Tsukigami Luna's panel and autograph details. In addition, there will be guidelines listed for commissions accepted as well.
Otakuthon
August 11 – 13, 2023
Montreal, QC (Canada)
https://www.otakuthon.com/
Booth Information
Location: 227, 232
We will have an extremely limited number of goods available for sale at our booth. We will have copies of our 10th Anniversary book as well as the Moe Headphones tapestry. On top of that we will be giving away free download codes of some of our most popular Steam releases when you sign up for our newsletter. Stop on by to check out trailers of some of our releases and get some free swag as well!
But that's not all! Alongside the guest appearance of Tsukigami Luna, we will have an extremely limited number of his Comic Market 102 doujinshi and tapestry for sale! This is a rare opportunity to pick up Comic Market goods without having to brave the heat and the lines at Tokyo Big Sight. Quantities are very limited so don't miss out on this opportunity.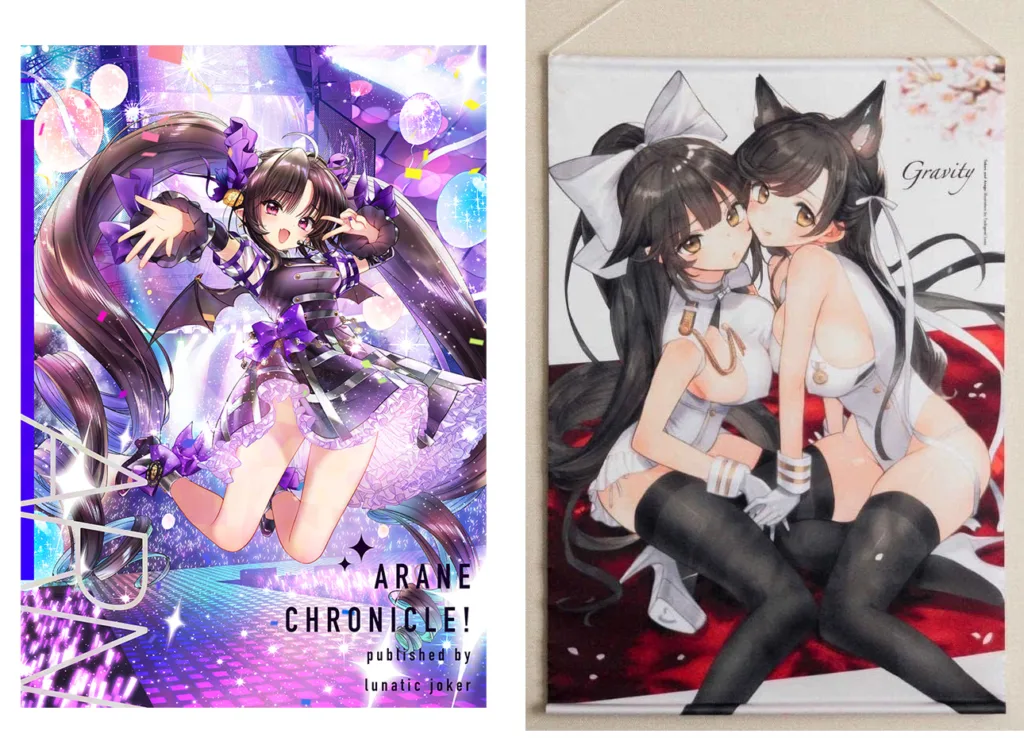 Please Note: We will NOT be able to accept card payment during the convention. Please have cash ready to purchase any of our items. We apologize for the inconvenience.
Tsukigami Luna Commission Policies
Tsukigami Luna will be taking a very limited number of commissions at the Sekai Project booth.
Price: $300 CAD
Medium: Shikishi (273 x 242 mm)
Color: Monochrome
No. of Characters: 1 (Bust-up)
Theme/Series: Any (Please provide reference)
Available Commission Slots: Friday, 5*, Saturday 5*, Sunday 2* (Slots available each day are subject to change)
Interested parties should come to the exhibit hall early as slots will fill up quickly. There will be a commission sheet where your information and request can be filled out. Please be concise in describing your request and please note that there are absolutely no retakes allowed. In general, commissions will be available for pick up the next day (except Sunday where it will be available by end of convention). You will be texted when the commission is available for pick up. Should the commission not be finished by end of commission, a full refund will be issued. Limit 1 commission per person.
Panel Schedule
Sekai Project: 10 Years in the Gaming Industry
Friday, August 11th, 1:00 PM in Panel Room 512CDGH
Join Sekai Project as we celebrate 10 years of publishing visual novels in the West. From CLANNAD, NEKOPARA, the 9-nine- series and many other titles, we've been involved with the publishing of some of the most well-known visual novels in the West. There will be discussions on our current plans as well as announcements on upcoming titles. We'll also have a brief Q&A session and perhaps some giveaways too!
Guest Panel Schedule
Life as One of Japan's Top Illustrators – Luna Tsukigami Panel
Saturday, August 12th, 2:00 PM – 3:00 PM in Panel Room 512CDGH
Join Luna Tsukigami as he talks about his life as one of Japan's top illustrators. He'll talk about his start in a competitive industry, his methodology and outlook, and his current projects in Japan and the Western world.
Tsukigami Luna Live Drawing Panel
Sunday, August 13th, 12:30 PM – 1:30 PM in Panel Room 512CDGH
Join Luna Tsukigami as he demonstrates his technique and answers a few questions on art, drawing, the complexities of doing illustrations in Japan, and how rapidly it's changed in 10 years.
Guest Autograph Schedule and Policies
Luna Tsukigami Autograph Session 1
Friday, August 11th, 5:30 PM – 6:30 PM in Autographs 220A
Luna Tsukigami Autograph Session 2
Saturday, August 12th, 5:00 PM – 6:00 PM in Autographs 220A
Policies regarding Autograph Sessions
Each autograph session is free for attendees and is first come, first serve. Tsukigami Luna will only be signing merchandise purchased at Otakuthon or postcards that will be provided at each autograph session. There is a limited of 1 signed item per person but if you purchase any of the limited Comic Market 102 items at the Sekai Project booth, Tsukigami Luna will also sign those additional items. Only autographs will be provided so please refrain from asking for sketches.