&nbsp→ News → Regarding the Delisting of planetarian ~The Reverie of a Little Planet~ on Steam
News
Regarding the Delisting of planetarian ~The Reverie of a Little Planet~ on Steam
Published on November 29, 2022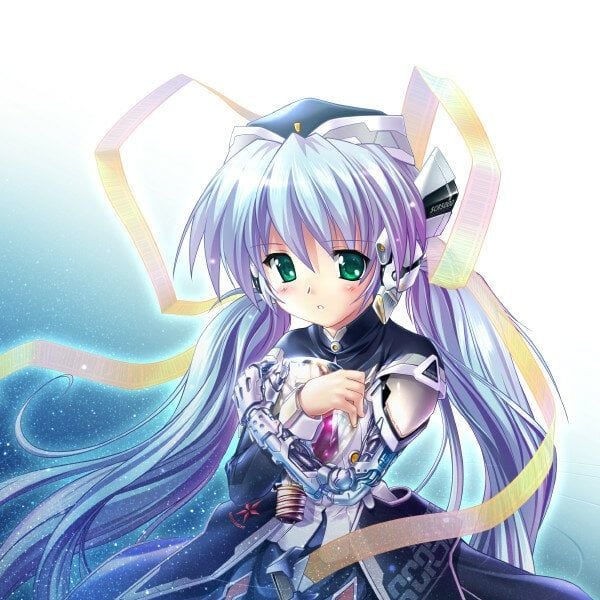 UPDATE: planetarian ~The Reverie of a Little Planet~ has been officially delisted from Steam. Please note that users who already own the game on Steam will still be able to download and play it. The Steam Community Hub will also continue to be accessible.
It's been a busy week for everyone what with both Thanksgiving celebrations (for those of you that celebrate) as well as the now recently concluded Steam Autumn Sale. With the rush of releases this month, a major piece of news got lost in the shuffle which was the announcement that the original planetarian ~The Reverie of a Little Planet~ will be delisted from the Steam store on December 1, 2022.
When we first announced the licensing of planetarian ~The Reverie of a Little Planet~ at Anime Expo 2014, we were just as surprised as everyone else who came to our panel. As some of you may have seen myself and my business partner muse about it on social media, it wasn't that long ago that we started Sekai Project with the focus on doujin music. One thing lead to another and suddenly we were in the visual novel licensing and localization business while having the opportunity to work with a legendary publisher like VisualArts. There was always a notion that VisualArts would never consider the overseas market but through some lucky opportunities, we were able to have an audience with President Baba and the rest is history.
Flash forward to 2017 with the release of planetarian HD and we wondered internally if it would make sense to delist the original game in favor of this updated release from VisualArts. The question was brought up to them but they insisted that we be allowed to continue to sell the original release. At the same time, planetarian HD would be offered without English language support. Nothing else was brought up for the next few years until a couple months ago when we were told that English language support would be finally added to planetarian HD. To avoid the confusion of users not knowing which version to buy, we once again brought up the idea of delisting the original game and this time VisualArts agreed with our decision. At the end of the day, it is important for us to make the best product available to the user, even if it's not necessary published by us.
Even though these plans were internally discussed and agreed upon, there is still a bit of melancholy to see planetarian ~The Reverie of a Little Planet~ no longer listed on our website or on Steam. This was a title that did much to put Sekai Project on the map when it comes to visual novel localization in the West. This release paved the way for CLANNAD's eventual release and further convinced developers in Japan to take notice of the appetite for visual novels in the overseas market. We aren't foolish enough to think that we are the sole reason for the rise of other overseas visual novel licensing companies or the number of Japanese developers trying their hand at publishing on Steam. We are nevertheless content with at least being part of the catalyst to make that all happen. It's honestly never been a better time to be a visual novel fan with all the content now available outside of Japan.
We owe a lot of our continued success to VisualArts for giving a no name foreign company a chance to bring this touching story to the West in an official capacity. planetarian will always be something we each treasure in our hearts and we hope that users old and new will continue to enjoy Hoshino Yumemi's story in planetarian HD.
I also want to acknowledge the original localization team for their work in making an English release of planetarian possible:
Translation / Editing
Seung Park
Programming / Graphics
Peter Jolly
Edward Keyes
Quality Control
Wing On Chan
Jeff Chang
Lee Massi
Florian Pfaff
Release Engineering / Web Site
Seung Park
Historical and Technical Consultant
Patrick Seitzer, Ph.D
Univ. of Michigan Dept. of Astronomy
Special Thanks
Jagarl
Lastly, we want to thank everyone who has had a chance to play planetarian ~The Reverie of a Little Planet~. It is for the fans that we do what we do. Till next time!
Chris Ling
CEO, Sekai Project
For More Information:
planetarian ~the reverie of a little planet~
planetarian HD Steam Page