&nbsp→ News → Sekai Project 8th Anniversary Giveaway!
News
Sekai Project 8th Anniversary Giveaway!
Published on May 7, 2021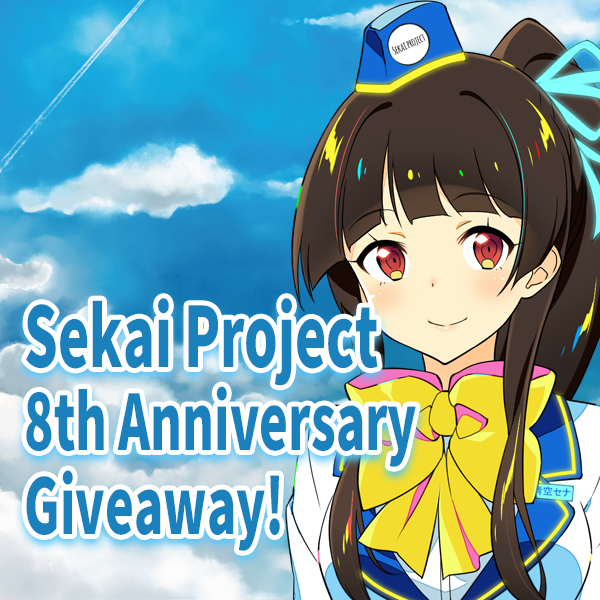 Today officially marks 8 years of operation for Sekai Project and honestly it still amazes me that we've made this far. Sometimes I think back to that fateful day when my business partner, Raymond, approached me with the idea for what would eventually become Sekai Project. I don't think either of us would have fully comprehended the journey we'd embark upon on that day back in 2013. Nevertheless, I'm grateful for the support of our fans around the world as well as the dedicated hard work of our staff and freelancers. We also feel an especially deep gratitude to our many developers and partners whose wonderful works have made an impression on fans everywhere.
In celebration, we're doing 8 days of giveaways on Twitter starting today! Each day we will be tweeting about the giveaway and all you need to do is follow, RT, and like that tweet and then tell us what game from our Steam library you'd like. 10 lucky winners will be selected each day so if you don't win on one day, you still have a shot at winning a game of your choice!
Sekai Project Twitter:
https://twitter.com/sekaiproject/status/1390737982064259072
Once more, thank you to everyone for getting us this far! Look forward to more from us as we continue to bring the world's creativity to your doorstep.
Sincerely,
Christopher Ling
Co-Founder and CEO