&nbsp→ News → Sekai Project Announces Entry Into The Cafe Business for Cat-Like Visual Novels
News
Sekai Project Announces Entry Into The Cafe Business for Cat-Like Visual Novels
Published on March 31, 2022
Here at Sekai Project, there's always a distinct hunger for the mysterious, the emotional, and of course, the moments that cause you to FREEZE in place.
We are proud to announce on this day, March 31st, our new ventures into the café business, starting with frozen treats, as part of our efforts towards enhanced cat-like visual novel experiences for multiple locations around the contiguous United States.
Some may say we're PARA-ding around a bit, trying to be cool cats even, but our data has showed in 100 percent of people that buy a visual novel with a delicious ice cream cone in one hand, 99.9 percent of them will eat the ice cream before it melts.
This is an irrefutable data point and demands that we should be making a push towards frozen treats, ultimately considering that there are many cat-tongued individuals, or as they say in Japan, NEKO-jita.
Further research has shown that common flavors for ice cream include Chocolate and Vanilla, and that this is a point which many will fight on. To unify both camps, we have also decided to invest in both of these flavors at the same time, to truly make things WORKs.
Introducing the following flavors:
Paraspberry Chocola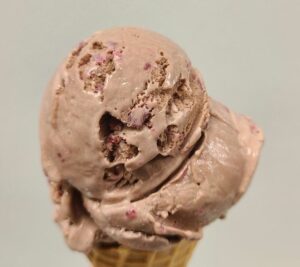 A delectable blend of chocolate ice cream, with real raspberries, entwined in a raspberry syrup for the discerning feline.
Blueberry Neko Cake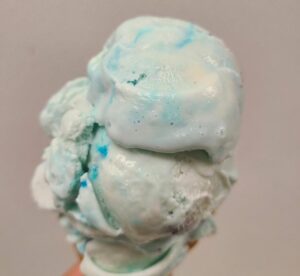 A wonderous cake-batter flavor based ice cream, with strong vanilla tones, blueberries, and cake bites for a cat that likes to party.
We hope that these test flavors will whet your appetite as bright as La Soleli, as we claw our way through future opportunities in the dessert space.
In other honest news, thanks for reading this far down the post we're not actually going into the café space but if you're in the Orange County area of California this weekend, we've teamed up with NEKO WORKs and local ice creamery Tsun Scoops to bring you these NEKOPARA themed flavors, for real!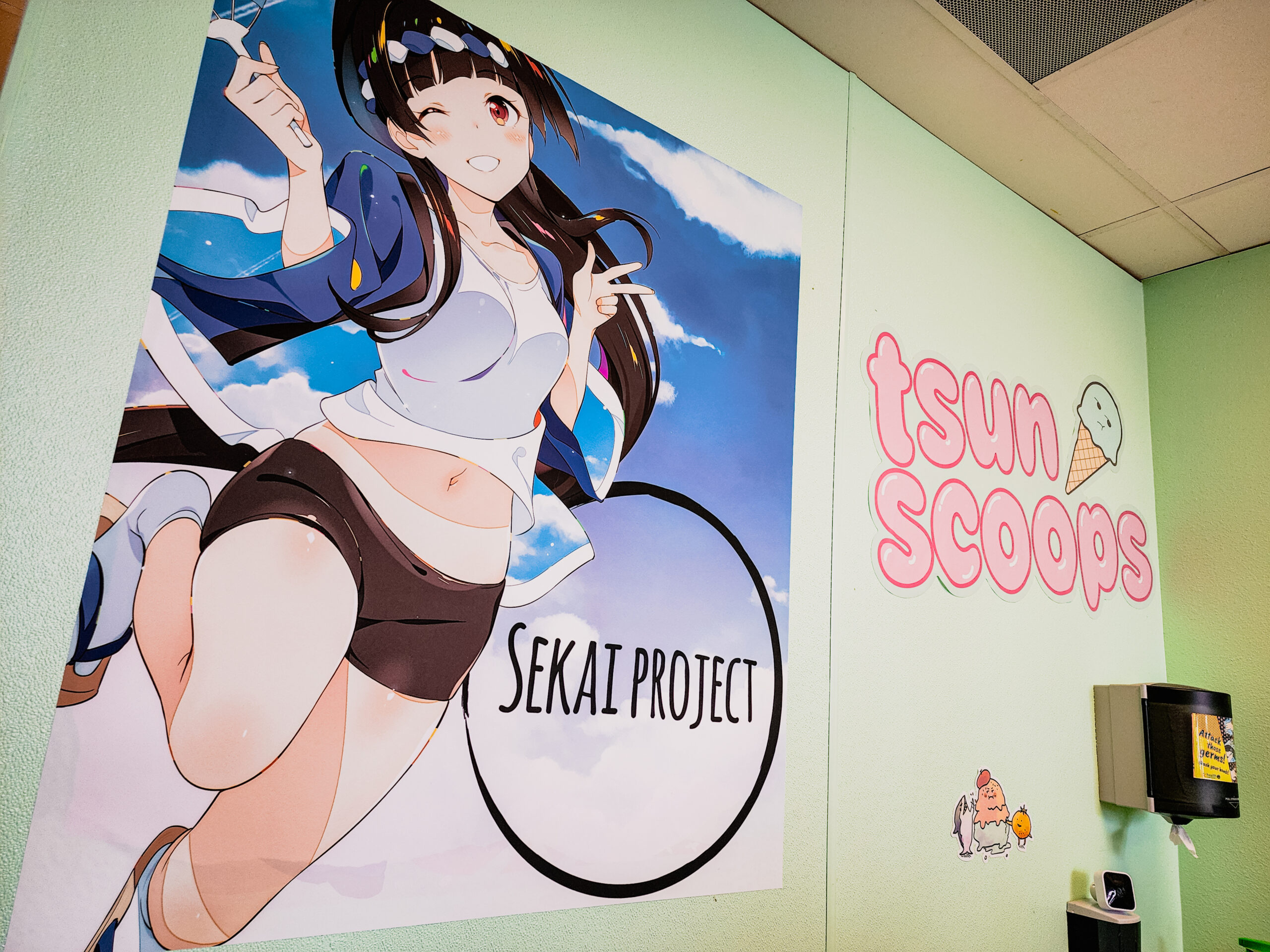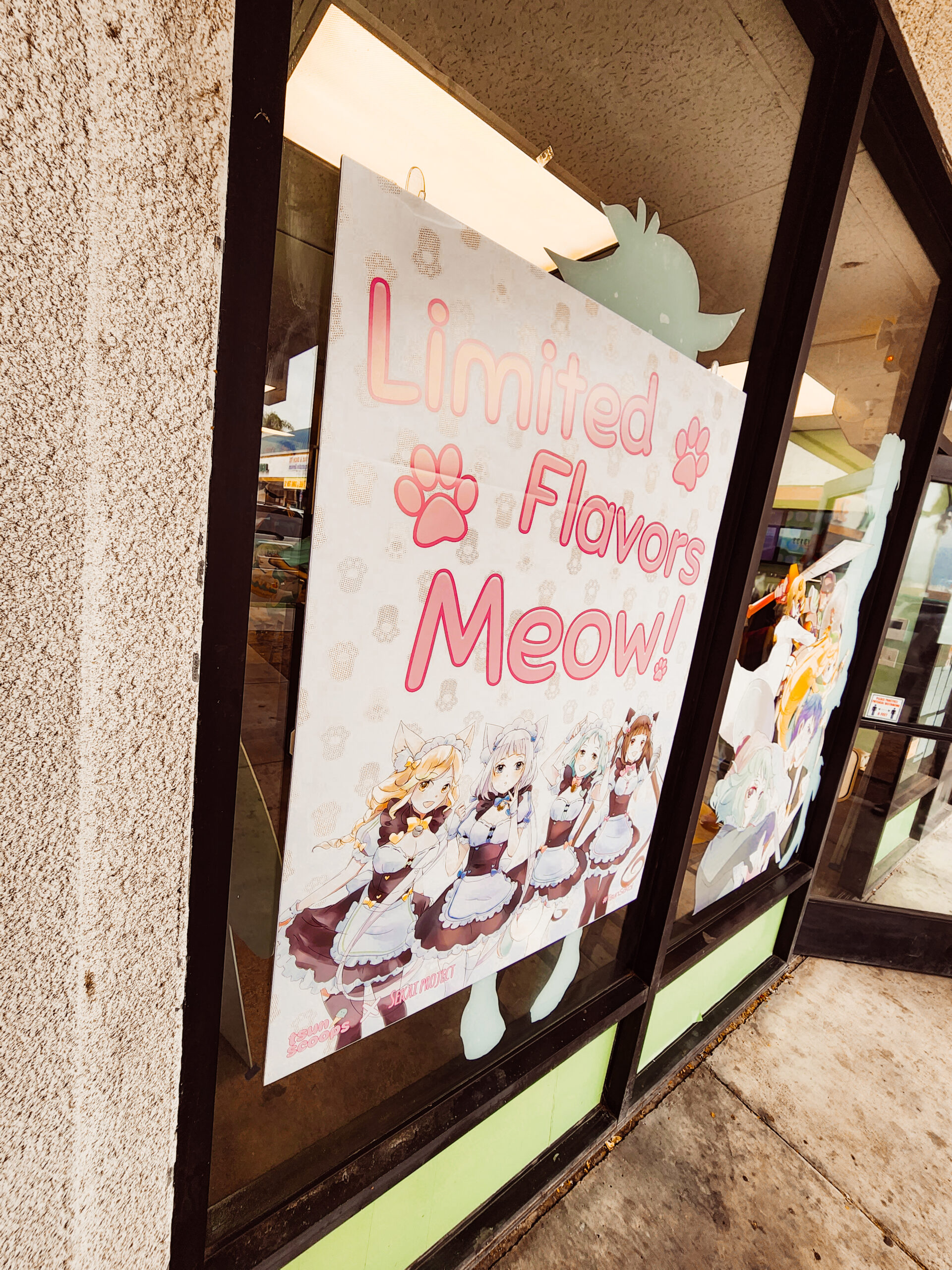 You can find Tsun Scoops at the address below, but these flavors are only available from Friday, April 1st to Sunday, April 3rd, with exclusive giveaways and photo opportunities inside the shop!
We hope to see you there, master!
Tsun Scoops Address:
13137 Brookhurst St
Garden Grove, CA 92843
Directions:
https://www.google.com/maps?sll=33.77177,-117.956009&q=13137+Brookhurst+Street+Garden+Grove,+CA,+92843,+United+States&z=12
Hours:
Monday – Friday 2 PM to 9 PM
Saturday – Sunday 1 PM to 9 PM