&nbsp→ News → Sekai Project July Updates!
News
Sekai Project July Updates!
Published on July 27, 2018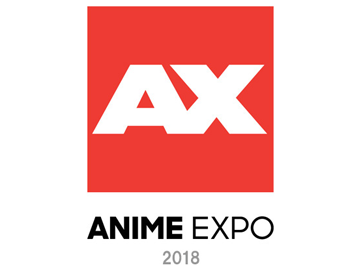 Anime Expo 2018 brought plenty of announcements of new releases coming to Sekai Project, did you miss the news? No worries we've got you covered!
Here are our Anime Expo release announcements!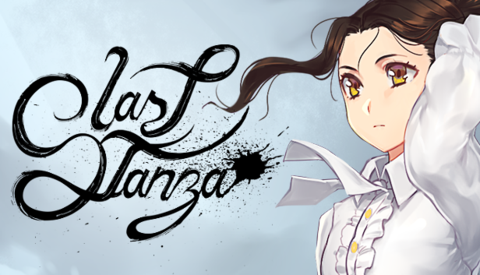 Last Stanza
Developer: InnocenceInnocence
It was a day in the last week of December 2009, when I found out that slowly dripping tears had a shivering yet uneasy feeling. The winter turned the air thin and cold, the clouds blocked the sunlight that normally reaches the ground making it feel like the sun was absent.
Days after, I was back on my daily routine, as if nothing had happened, trying to conceal my anger and confusion, slowly regaining control of my thoughts, opening my heart to friends old and new, trying at any cost to find a new place for myself.
But it's in the peaceful moments when the storms settle and the turbulent oceans lose their motions, that any rock can set a chain reaction creating an infinitude of waves, bringing back to the shores of my thoughts the emotions that I had kept away for so long.
Last Stanza is a slice of life/drama visual novel that deals with the consequences of a tragic event following different perspectives.
---
9 -nine-
Developer: Palette
Shiromitsugawa City. An academic city with no particularly special characteristics. There had been projects to revitalize the city by drawing in tourists, none of which succeeded. Yet, unexpectedly this city has drawn the attention of the world.
In the city lives a young man by the name of Kakeru Niimi. Though he is prone to being blunt, he is a reliable individual who lives life with a strong sense of responsibility. For what it's worth, he has a kind personality and treats those around him with great importance. Though it seems like he lives a peaceful life as an ordinary student, with the destruction of a sacred relic of the Shrine of the White Serpent's Relic, his life has changed.
In the midst of all this appear youths with supernatural powers. It was just a town with no particularly special characteristics and a very unassumingly normal student. Kakeru Niimi finds himself wrapped up in this mysterious fate caused by the appearance of these supernatural individuals…
9 -nine- is a new visual novel series from Palette, the developers of Saku Saku: Love Blooms with the Cherry Blossoms. This project is split into multiple volumes which focus on an individual heroine with the first volume focusing on Miyako Kujo.
---

Re;Lord 2 ~The witch of Cologne and black cat~
Developer: Escu:de
In the second title in the strip RPG battle trilogy, Re;Lord by Escu;de, our hero Wilfred and his companions are back once again. After retaking Herfort, he sets his sights on doing battle with the witch, Iris, in order to liberate all of Groessen.
Cologne, a land filled with grassy plains and home to the country's fishing industry and the popular tourist spot, Bebra Lake, is under the control of the witch Iris who has turned the denizens of this peaceful land into crow familiars, spirits and devilish fiends.
While he questions why the witch Iris has taken this territory, for the sake of retaking this land he goes into battle once more.
---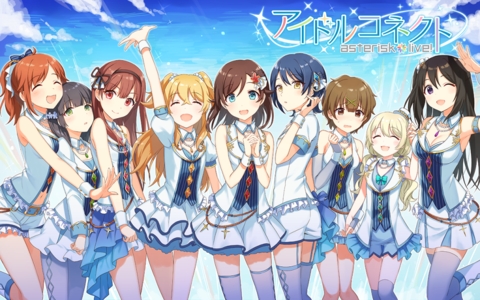 Idol Connect -AsteriskLive-
Developer: CreativeFrontier
Sometime, somewhere in the future.
In a tiny little idol production office that you run, nine girls — idols — are gathered. With no dreams, and no goals. But the moment they stand on stage, something in them changes.
This is a story of how ordinary girls eventually bring their voices to the world. A story of how ordinary girls eventually connect as idols.
"…Just what is an idol?"
At the Asterisk Live, an idol festival that happens once a year… You alone, as their producer, can guide them to the answer that awaits them there.
Based off the mobile music rhythm of the same name, Idol Connect -AsteriskLive- is now transformed into a visual novel for PC! Do you have what it takes to guide these girls to the Asterisk Live?
---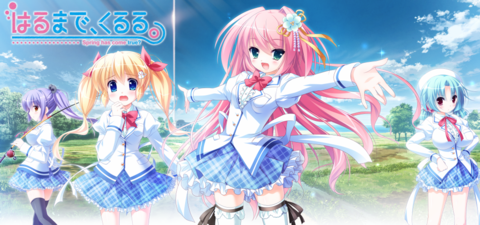 Harumade Kururu
Developer: Sumikko Software
A Certain Situation
Of course, even if I put it that way there's no way I can explain the situation I'm in…
In any case, I find myself with 4 other girls on a long spring break far away from civilization. To emphasize how middle of nowhere this is, there isn't even a convenience store here. I don't have a cell phone and despite having some rather good laptop computers, I have no way to connect to the internet. All that's here is a large dormitory the likes you'd see at a hot springs resort and a school that looks like it's on the verge of closing down. There's a farm that's closed and fields with ripening winter vegetables. In the distance you can see snow capped mountains and the beautiful, clear waters of the sea.
…and out in the distance stood a tower of unimaginable height who's purpose was anyone's guess which stretched into the depths of the sky.
This wasn't a fantasy, or something out of sci-fi or even a mystery. With all that going on, the only intent was to spend some peaceful days with these four girls but that was totally not what was about to happen. One girl. In a quiet summer that's quite prone to crazy happenings. And these words that come out of her mouth.
"We'll make this place a harem for him!"
Wait, when you say harem, uhm… well… Huh????
I wondered what she meant by that as she took off her clothes and the events of that summer unfolded…
Harumade Kururu is the 5th title by developer Sumikko Software and brought to life by an impressive veteran staff.
---
Witch's Love Diary
Developer: qoobrand
In a barbershop of the shopping district, lived a girl named Alive Nanjo.
In the spring, which marked her 2nd year at the academy, there was nothing particular about it as the same train she'd always take shook as it moved across town and she spent time as usual with her friends.
Then one day.
While Alice and her friends were investigating a clock tower in a forest on the outskirts of the academy, she picked up a mysterious diary that fell from the tower. Taking it home, she gently opened up the diary and there she found the contents of a young man's daily life.
Witch's Love Diary is the first title by qoobrand. With the diary in hand and this little town as the stage, a girl's first love… and a story of unrequited love begins.
---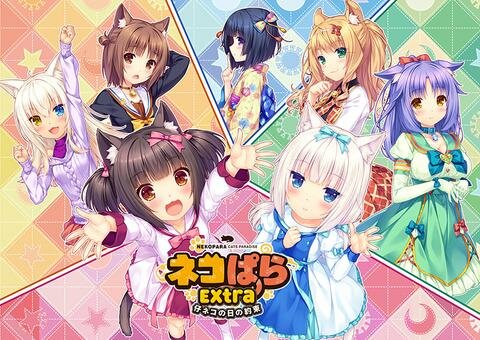 NEKOPARA Extra ~The Kittens' First Promise
Developer: NEKO WORKs
A prequel to the very popular NEKOPARA series, NEKOPARA Extra takes us inside the Minaduki household when Chocola and Vanilla first arrive.
After being taken in by Kashou and his little sister, Shigure, the young kittens, Chocola and Vanilla find it difficult to fit in. Despite the warm welcome the other Minaduki catgirls give to them, they act with trepidation as they adjust to the pace of the family.
As they slowly interact with their fellow sister catgirls, Chocola and Vanilla begin to open up more and it's here we see Kashou's kindness towards them that builds up their feelings towards him.
This is a prequel game that was one of the stretch goals of the highly successful NEKOPARA OVA Kickstarter campaign back in 2017 that raised over $963,376 USD. Similar to NEKOPARA Vol. 0, NEKOPARA Extra details life in the Minaduki household when Chocola and Vanilla first arrive. Alongside the prequel, a stretch goal for an OVA of this prequel was also funded as well. Both game and OVA are expected to be released on Steam Today!
---
NEKOPARA Manga
Artist: Tam-U
Original Story by: NEKO WORKs
Just announced recently at Winter Comiket and tells the story of Kashou Minazuki, the son of a long line of Japanese Confectionary Makers, as he moves out to establish his own shop, "La Soleil" and strives to become a successful patisserie. He is not left alone for long however as two of his family's cute catgirls stow away to join him.
Based on the Sayori's world famous doujin characters, this comic adaptation of the renowned visual novel will be sure to make you fall in love with the catgirls of the Minazuki household all over again. Original Story is by NEKO WORKs, The adaptation is by Tam-U.
The North American release of Chapter 1 will should be available on Kobo, Amazon and other distributors in August. Comixology to follow soon after.
---
Also, this month we've had some great new releases! Check these out!
Maitetsu
Developer: Lose
After hearing that an industrial factory is to possibly be built along a landmark river in his hometown of Ohitoyo, Migita Sotetsu returns home to change the minds of those in charge of the factory proposal. Although half of the town's citizens support the building of such a mill, the other half fear the potential for pollution and contamination of their beloved river.
Recognizing Ohitoyo's budgetary decline over the last few decades, Sotetsu believes that the town requires a system that allows it to be fiscally independent instead of reliant upon a factory to stimulate its economy, and sets out to identify an alternative method in achieving this goal.
It's during this time that Sotetsu comes across an android-like being–a "Raillord" named Hachiroku–while looking through his late adoptive father's belongings. Although inanimate, Hachiroku and Sotetsu forge a deep, unlikely connection, and from this bond, work together in hopes of restoring Ohitoyo to its former glory.
---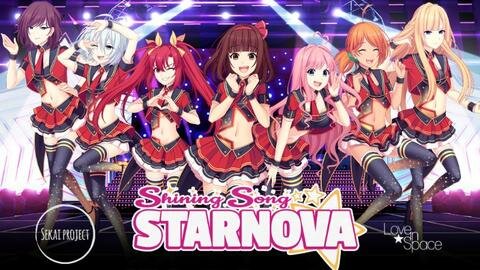 Shining Song Starnova
Developer: Love in Space

Take the stage in Shining Song Starnova! The girls of STARNOVA signed on to become idols thinking they will become the shining stars of their dreams. Instead, they found themselves trapped in a cutthroat business where only the strongest could survive.
Along their path to becoming top idols, they're forced to come face-to-face with the harsh reality that being a star isn't as perfect as it seems on TV… YOU are Mr. Producer – it's your job to make these girls' dreams come true! Will you and the girls successfully navigate the industry and become the greatest idols in the nation?
Shining Song Starnova is a dramatic and gripping story about the path to stardom. Just remember: Even though it may seem dark, the light at the end is always shining!
This visual novel features seven different heroines to choose from, and is partially voiced by popular Japanese voice talents!
---
Don't forget to support our latest Kickstarter project!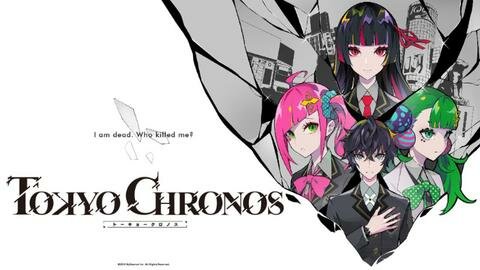 Tokyo Chronos
Developer: MyDearest
When, and why, have we become separated?
A group of eight childhood friends —
The time has come for the truth to be revealed.
Trapped in an empty, deserted Shibuya where time has frozen over.
A strange world where the eight disappear one by one.
— I am dead. Who killed me?
Tokyo Chronos is a mystery novel about 8 childhood friends separated from the reality of this world, and trapped in an empty Shibuya, barren of any other souls. As time and space seemingly comes to a halt, the eight begin to disappear, one by one. What has happened to this world? What is happening to the ones trapped inside this hollow void? Who is the culprit that set the mystery in motion in a space that stands still.
Employing the talents of, among others, Haruki Kashiwakura known for his work in Expelled from Paradise, Kou Segawa known for his work in Nazo Suki Shoujo, Kazuma Miki best known for his work as the producer of the Sword Art Online anime and illustrator LAM whose work is featured in Fate/Grand Order, Tokyo Chronos will be a true revolution to the visual novel genre.
Tokyo Chronos is a new visual novel from MyDearest, a developer from Tokyo, Japan which specializes in virtual reality entertainment. The Kickstarter was announced at the Tokyo Chronos panel at Anime Expo and is live on Kickstarter with a funding goal of $75,000.