&nbsp→ News → Undead Darlings ~no cure for love~ PlayStation 4 and Nintendo Switch Physicals Announced
News
Undead Darlings ~no cure for love~ PlayStation 4 and Nintendo Switch Physicals Announced
Published on October 5, 2022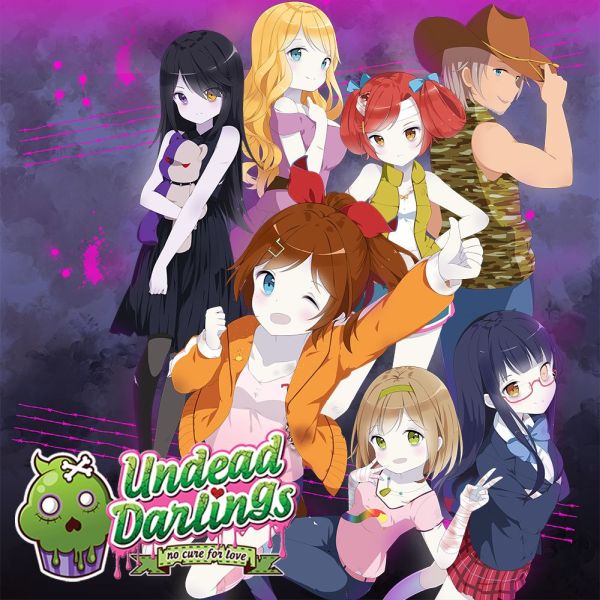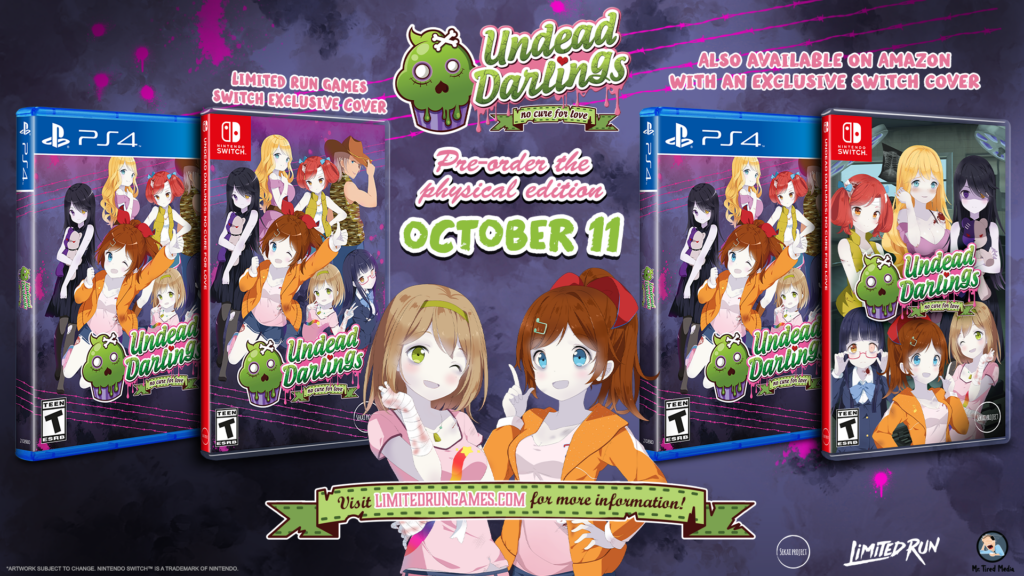 Those zombified cuties are getting the console physical treatment from our friends over at Limited Run Games! Preorders will open on Tuesday, October 11th and be available on the Limited Run Games website with both a standard and deluxe edition available. The standard edition will also be available on Amazon with an exclusive Nintendo Switch cover.
The Deluxe Edition comes with character profile cards of each of the heroines, a CD soundtrack as well as development maps of some of the locales in the game. All of it is then packed inside a sturdy box. Contents are the same between the Nintendo Switch and PlayStation 4 versions of the Deluxe Edition. For more details, visit the Limited Run Games website for the latest information.
About Undead Darlings ~no cure for love~
Journey with and learn more about a crew of half-zombie girls through visual novel sequences and as you crawl through dungeons, beating up twisted creatures that were born from the fall of society in fast-paced turn-based RPG combat, and ultimately deliver the only known cure for what ails your party members to a place where it can be mass produced!
The story revolves around Reginald "Reggie" P. Happenstahnce and his journey to take the cure for the zombie plague someplace safe; somewhere it can be mass-produced. His father—one of the scientists purported to be involved in the outbreak's inception—created this cure and left it behind before leaving on his own for the same purpose.
Reggie wakes up from an alcohol-related coma (courtesy of his own father, no less) and being told by his childhood friend Pearl that society had crumbled due to a virus outbreak that turned most everyone into zombies while he was sleeping. This includes Pearl herself. However, Pearl has managed to hold onto her human conscience, and she relates that she is not the only one this has happened to. As with every half-zombie Reggie will run into, she may be undead, but her heart is still human.
Reggie's quest… is to be the girls' loot donkey and carry the things they find in dungeons. Since Reggie is a human, the girls will prevent him from getting infected by fighting in the front lines! Go them!
While on this adventure, learn more about the undead girls' lives from before the outbreak, but whose tale you will hear is based on the choices you make during the visual novel scenes. Perhaps one of them will connect with you, open up about their hardships, and maybe even develop romantic feelings… The ultimate result of these interactions will determine whether or not any of these girls trust you enough to take the biggest risk of their undead lives—volunteer to be the first test subject for your father's cure!
For More Information
Undead Darlings ~no cure for love~
Developer: Mr. Tired Media
https://sekaiproject.com/game/undead-darlings-no-cure-for-love/