&nbsp→ News → UsoNatsu ~The Summer Romance Bloomed From A Lie~ Out now on Steam & GOG!
News
UsoNatsu ~The Summer Romance Bloomed From A Lie~ Out now on Steam & GOG!
Published on November 3, 2023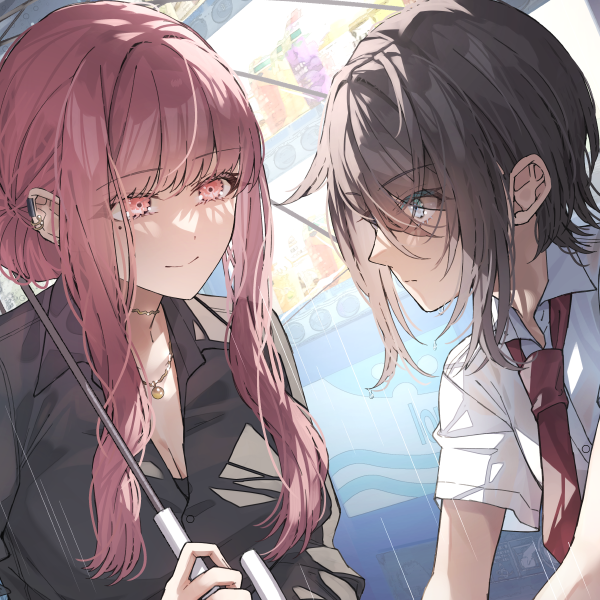 Make unforgettable summer memories in UsoNatsu ~The Summer Romance Bloomed From A Lie~ from the developer LYCORIS! That's right, the release is finally available now on Steam & GOG in English/Japanese/Simplified Chinese. Still on the fence on whether or not to buy? Then check out the demo available on Steam or GOG! The demo covers up to chapter 1.
This is a story about finding love to overwrite the feelings for the one they held dearest. A girls love visual novel about summer, love and adolescence.

STORY
"Love can so easily turn people into liars."
On a hill overlooking the sea is Minatocho's Aoba Dai-ichi High School.
One night, 2nd year student, Tachibana Kaoru is completely heartbroken by her middle school homeroom teacher, Shimotsuki Mirei.
That scene is also seen by Minagi Shiori, a model student who is also in Kaoru's class.
In state of despondence, Kaoru opens up to Shiori about her past with Mirei.
After listening intently to Kaoru's story, Shiori, with a mysterious air about her, poses a question.
"Instead of forgetting someone you cared about… do you think it's possible to simply overwrite those memories with different ones?"
"I'm not sure if it's truly possible or not, but I might have to try something like that if I'm going to get over her."
With that, Shiori suddenly makes a surprising request to Kaoru: "I need you to help me forget about my older brother."
It is a request to overwrite the memories of her older brother by going through a tour of her past memories.
Shiori has always wanted to live up to the standard of excellence that her older brother embodied,
but as she held a career counseling sheet in her hand, she realizes that she no longer made decisions for herself.
"Sure, okay. But how?"
Kaoru is enthusiastic about this "tour of memories" that she will go on with Shiori.
She too wants to forget about her teacher, who was her first crush.
Their relationship is then discovered by Inohara Riku, a fellow classmate who also harbors feelings for Shiori.
And so the curtain rises on this sometimes slapstick fun as well as poignant love story.
FEATURES
Spine animation brings the characters to life
Opening Theme "sun shade" sung by Yui Nishio
Character designs by Shio Koji (FATAL TWELVE, Sound of Drop)
Main characters with full Japanese voice acting
English, Simplified Chinese, Japanese language support
CG Gallery Mode
Steam: UsoNatsu ~The Summer Romance Bloomed From A Lie~
GOG: UsoNatsu ~The Summer Romance Bloomed From A Lie~
Developer: LYCORIS
Price: $24.99
Release Date: November 3rd, 2023