&nbsp→ News → Website Renewal
News
Published on January 15, 2019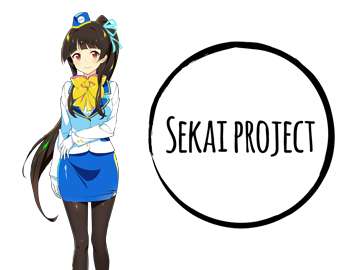 With the start of the new year, all of us at Sekai Project realized it was fine time that we took the steps to update the look of our website. While the previous site had served it's purpose well in the early days of this company, it was time to get a new look and to do more to get users the information they are looking for when it comes to our many game releases.
Updates 
Streamlined design to make getting information on our products easier than before.
An updated product lineup page which lists all of our releases including upcoming releases.
Standard product pages for each of our releases.
Sekai Project Shop reorganized to be easier to navigate and find specific products.
Moving forward, there's other features we would like to add to the site. For one thing, the standard product pages are being updated on each product in reverse chronological order so it's still a bit of a work in progress. Adding a section for tracking crowdfunding campaign progress as well as better tracking of upcoming releases will be prioritized.
We hope everyone enjoys the new look of the Sekai Project site. 2019 is already shaping up to be a busy one so please look forward to everything we have in store for you this year!