&nbsp→ News → Re;Lord 2 ~The witch of Cologne and black cat~ Released on Steam!
News
Re;Lord 2 ~The witch of Cologne and black cat~ Released on Steam!
Published on November 19, 2021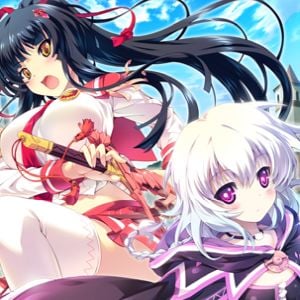 It's a big release Friday with not one but two new titles now available on Steam! From developer Escu:de comes the next chapter in the fantasy RPG series, Re;Lord. Re;Lord 2 ~The witch of Cologne and black cat~ takes us back to the demon kingdom of Saarland, which has been invaded by the three Witches of Ruin. Possessing powers far greater than the demons could imagine, they find themselves humiliated not only by the might of the Witches of Ruin, but also in watching their people get turned into stuffed animals.
After liberating Herfort in Re;Lord 1 ~The witch of Herfort and stuffed animals~, Wilfried and his army turns their attention to the district of Cologne to do battle with the next Witch of Ruin, Iris. The plot thickens as outside forces begin to play their hand in this conflict as well…!
Regarding the Steam release, some of you may be wondering why it is marked 'Adult'. Much like Kimagure Temptation, there was concern over the overtly adult nature of the content in the game. Considering the delays the game has had to face thus far, we made the decision to not wait any longer and to proceed in this manner. The bigger issue still remains that a game marked as 'adult' on Steam has reduced visibility and also may become unpurchaseable for users in Germany, China, and other countries. It is not an ideal situation at all but we will make an effort to make not only this game but other releases moving forward on other platforms.
With all that said, we do hope everyone will enjoy this latest chapter in the Re;Lord series. So throw on a cape, pop that collar and join Wilfried in his battles against the Witches of Ruin!
Re;Lord 2 ~The witch of Cologne and black cat~
Developer: Escu:de
Price: $19.99
Release Date: Nov. 19th, 2021
Available On:
Steam
itch.io
Sekai Project Shop