&nbsp→ News → Sekai Project Wrap Up for March 2023
News
Sekai Project Wrap Up for March 2023
Published on March 3, 2023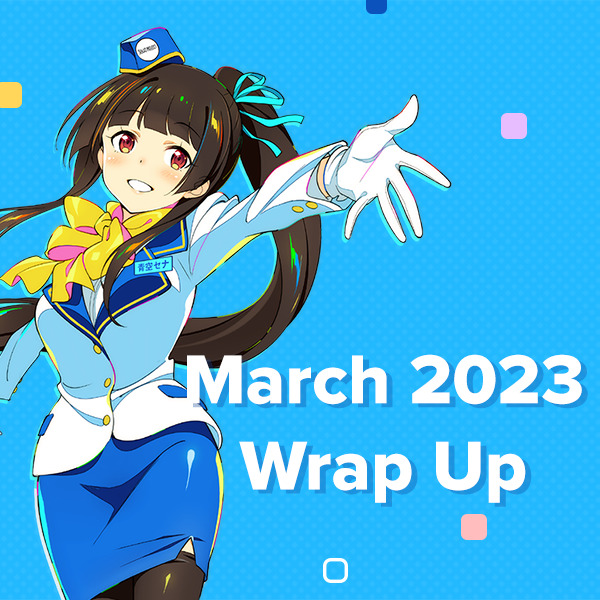 We have our first Sekai Project Wrap Up video for 2023 which covers the latest news and updates on everything happening at Sekai Project. This post will give a run down of everything that was covered in the presentation.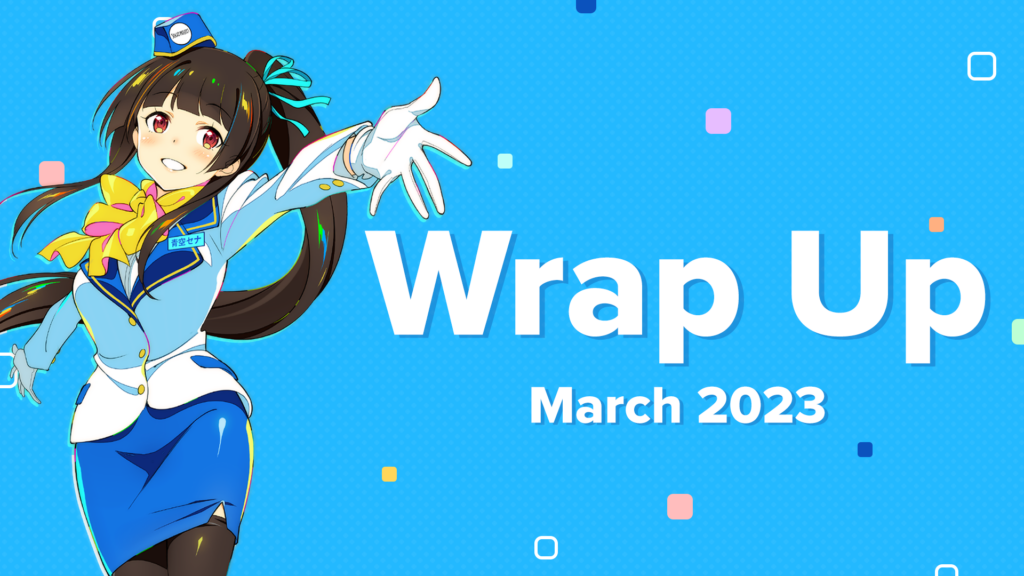 Sekai Project 10th Anniversary
May 7th, 2023 marks 10 years since Sekai Project was founded. A lot has happened since that day when Sekai Project went from music to the publishing of visual novels in the West. There are a number of exciting announcements coming down through the pipeline so folks who may be thinking of attending an anime convention or two this year may want to keep their calendars open for what we have in store.
Latest News
My Girlfriend's Special Place
Developer: feng
Price: $14.99 USD
Release Date: March 13, 2023
First announced back in 2021, My Girlfriend's Special Place (Kanojo no Seiiki), the first in the Special Place trilogy will be coming to Steam on March 13, 2023! For those of you unfamiliar to this series, the Special Place trilogy are a series of connected stories with a different girl featured as the main heroine in each entry. My Girlfriend's Special Place will feature the childhood friend, Fuyuka Akiyoshi.
One day, our hero is headed home from Akihabara when he's mistaken for a molester. The person accusing him is his childhood friend, Fuyuka Akiyoshi. When they were both children, she was a well-dressed and lovely young rich girl, and the idol of the class. She was the apple of every boy's eye, but it was impossible to get close to her, our hero included. But our hero was in love with her. He has memories of when he was younger and first felt that way.
Before long, they ended up parting ways due to going to different middle schools. Our hero thinks that she might have been his first love. He didn't actually molest her, but all she will say to him is: "If you want me to forgive you, then become my butler!" These two recently reunited people end up in an unusual relationship as their unusual story begins once again…
Steam Page: https://store.steampowered.com/app/1961760/My_Girlfriends_Special_Place/
Memory's Dogma Code:02
Author: Wataru Takahashi (LizArts)
Price: TBD
Release Date: Q1 2023
Work is continuing on the light novel sequel to the visual novel, Memory's Dogma Code:01 and is slated to be released to backers in Q1 of this year. We're still working out the details as to when this will be made available for sale to everyone but for right now the focus is to get these in the hands of Kickstarter backers first.
The Memory's Dogma series was originally crowdfunded on Kickstarter but due to budget overruns, only the first game in the series was ever released to the public. The light novels were greenlit to give fans of the series the rest of the story that was only hinted in the first game. Set in the year 2030 A.D., a new technology called "e-Memory" is created that is able to record human memories. This technology allows people to communicate with the deceased in the state-operated "Connect Center" in Japan. It's here that Kusuhara Hiroki is embroiled in an ongoing conspiracy involving this new technology.
Much like a visual novel that may feature character-specific paths, the Memory's Dogma light novels will each focus on a specific character with Code:02 focusing on Akane Kokonoe, a fiery redhead. This leader of the "Crimson Wings" wields a large spear that may seem out of place in near future Japan, but she has a bone to pick with the Connect Center. Learn more about her backstory and her connection to the conspiracies surrounding the Connect Center in Code:02!
Steam Page: (Memory's Dogma Code:01) https://store.steampowered.com/app/386970/Memorys_Dogma_CODE01/
Project Updates
A Light in the Dark (Nintendo Switch, PlayStation 4)
Developer: CreSpirit, Storia, Narrator
Testing for A Light in the Dark has wrapped up and preparations have begun for its release on Nintendo Switch and PlayStation 4. Originally released on Steam back in June 2018, the console version features a Japanese script and the voice acting talents of Yurika Kubo and Kana Ichinose. Currently, A Light in the Dark is slated for a Q1 simultaneous release on the Nintendo eShop and the PlayStation Store. An update for the PC version is in the works with more information on that progress at a later date.
Hoshizora no Memoria -Wish upon a Shooting Star- HD
Developer: Favorite
With Hoshizora no Memoria: Eternal Heart HD having been released on Steam last year, work is moving swiftly on the HD update for Hoshizora no Memoria. This update will also feature an updated English translation as well. QA testing is currently in progress and the update is slated for a release later this year. For users who have already purchased Hoshizora no Memoria, this will be a free update.
Just One More Thing
Slobbish Dragon Princess 3
Developer: Whirlpool
Price: $14.99 USD
Release Date: March 14, 2023
Fans of lazy dragon girls rejoice as the latest chapter in the Slobbish Dragon Princess series is coming to Steam this March! As usual, our hero Takeru and the dragon princess Haru, look forward to a continued life of slacc but a new nemesis appears on the horizon.
A few weeks have passed since the tumult of Iris, the Rainbow Dragon, leading her Sea Dragons to Earth to take over the world's oceans. The dragons' attitudes have softened since then. They no longer threaten to annihilate anyone who gets too close to the sea, for one. Humanity and dragonkind are beginning to adjust to a new world of coexistence, although for now many questions remain. This, however, is a complex matter on a global scale.
Our story revolves around an unemployed protagonist dwelling in a run-down dojo in Nowhere, Japan, living his best life alongside an ever-growing entourage of dragon royalty. A casual observer would no doubt assume they'd been living this way for a decade or more, given how close they all are.
"I hope these days can last forever."
Our protagonist thinks to himself, leaving his wish unspoken. As the end of August approaches, the town shopping district is beginning preparations for a festival to mark the end of summer. This will be the first summer festival ever experienced by dragonkind. Meanwhile, for humanity (and one unfortunate girl in particular) this summer festival presents a once-in-a-lifetime chance to make special memories. Days filled with memories tick down one by one as the end of summer draws ever closer.
Yet unbeknownst to our protagonist, a shadow is looming.
"I cannot allow the likes of that human to deceive my Haru-chan! She's the future of dragonkind!"
With that cry appears the big, bad Nether Princess Mei (hereafter, simply Mei.) The world now faces yet another threat. But that's a story for later. Enjoying the festival comes first and foremost.
Steam Page: https://store.steampowered.com/app/2225250/Slobbish_Dragon_Princess_3/
That's it for the March 2023 Wrap Up. As always, visit the Project Status page for all the latest updates on our releases. There's more that we didn't get to so stay tuned for our next update!