&nbsp→ News → 2021 Year In Review
News
Published on December 31, 2021
Hello again, everyone. With 2021 coming to a close, it's that time again for my end of the year writeup. 2021 has certainly been a year of all sorts of things happening. I will do what I can to highlight the interesting and the unexpected that was 2021. Of course, none of this would be possible without the support and patronage of you our fans as well as the partnerships we've forged between developers and creators around the world.
A big surprise in North America was the return of anime conventions across the country starting in August. While Sekai Project chose to not exhibit at these events, we did give a panel presentation at Anime Expo's online edition, Anime Expo Lite back in July. Plans are currently under way to hit the con circuit once more in 2022 but those plans may change depending on what the pandemic will look like by then. It's hard not to be frustrated by what you see on the news but with anything in life, it's important to stay level-headed and positive. We'll definitely let the public know what Sekai Project's plans are as soon as determine our potential convention schedule so stay tuned for more details in the coming months.
Without further ado, let's jump right in with our 2021 releases.
2021 New Releases (Steam)

2021 Steam Releases
15 titles were released this year on Steam including a number of titles from new developers as well as some blasts from the past. We've had the pleasure of working with Japanese developer, Whirlpool in the past with the NEKO-NIN exHeart series but this time they've flipped the script with the Slobbish Dragon Princess series. First it was the ninja catgirls, now it's the NEET dragon princesses. This is the quality content the people want and we're here to provide it. This year, not only did we release the first title, Slobbish Dragon Princess, we also released the side story, Slobbish Dragon Princess LOVE + PLUS as well as Slobbish Dragon Princess 2. Perhaps 2021 was actually the year of the dragon (girl)?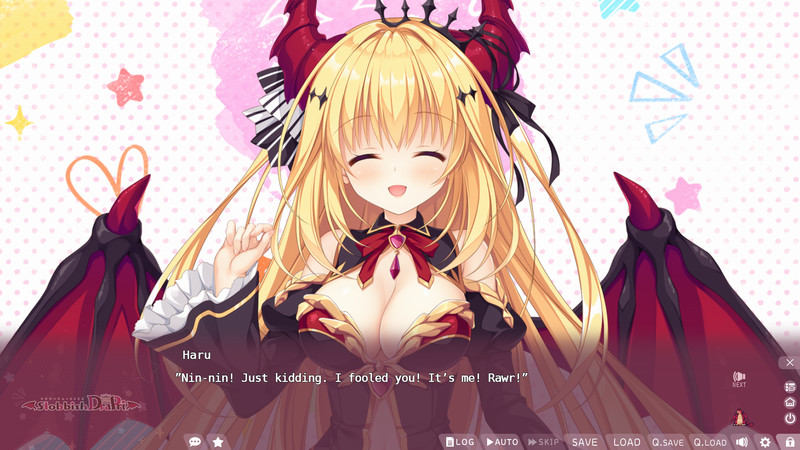 She is dragon, hear her roar. Rawr!
2021 also saw the release of 9-nine-:Episode 4, the concluding chapter in the 9-nine- series. A supernatural mystery visual novel series with a unique concept where each entry has the same story and world setting but focuses on a different heroine, episode 4 shifts the focus to Noa Yuuki, a girl from Kuho Girls Academy with a strong sense of justice. A big surprise for a lot of people was the release of NEKO WORKs's NEKOPARA – Catboys Paradise. What started as an April Fools joke became reality with this otome title featuring four very unique and wonderful catboys. With an impressive voice cast, NEKOPARA – Catboys Paradise made headlines for being a free title. Honestly, a fantastic title that even folks who aren't familiar with otome games may want to give a go with.
Among our releases was also a number of notable titles that took much longer than anticipated to get to market. Aficionados of girls in glasses rejoiced when the similarly named, Girls in Glasses received a release on Steam. Originally slated for release in 2018, the title became lost in the shuffle of changing policies towards adult titles on Steam. Love Duction! The Guide for Galactic Lovers was originally slated for a 2019 release but engine and manpower issues pushed back the delay to this year. watakubi's Island Diary was announced back in 2017 at Anime Expo but took far longer than expected to finish development but we're all glad to see this beautiful game released featuring the original characters of character designer, Sasai Saji.
2021 also saw titles coming from developers we had not worked with previously such as OrcSoft, developer of Childhood Friends and new developer, DessertTheory, developer of The Oath of The Dark Magic Queen. Of course, it wasn't all visual novels as desunoya's Tobari 2: Nightmare was also released this summer. As always, this is not a title for the faint of heart. Only "true gamers" should give this a go. For everyone else, we recommend the slightly "less insane", Tobari 2: Dream Ocean. For those looking for something else, there was also the release of Re;Lord 2 ~The witch of Cologne and black cat~, the second entry in the Re;Lord trilogy.
Tobari 2: Nightmare. Absolutely not for casuals.
The tail end of 2021 also saw the release of two major titles in Kimagure Temptation and our last release of the year, Rewrite+. Kimagure Temptation was developed by Silky's Plus Wasabi and is set in the same universe as our 2019 release, Nanairo Reincarnation. This release, much like Re;Lord 2, was unfortunately not without it's fair share of issues when getting approved on Steam. As discussed previously, there was issues with the content presented in the game which led to it having to be marked as an adult title. While there seems to be a lot of doom and gloom about Valve restricting content more, I think that Valve is simply retreating back to the guidelines they should have had in the beginning. This isn't a defense of Valve's actions per se but just a way to make sense of these recent developments.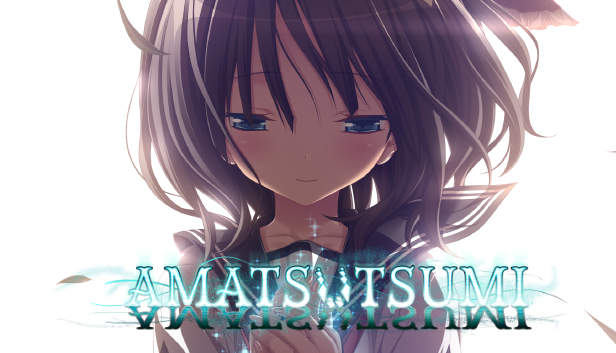 Amatsutsumi
Speaking of Steam, one unfortunate thing to mention is Purple Software's Amatsutsumi getting banned. While it's still not clear what caused the ban itself, it is a great disappointment to all of us considering how much time and effort was spent on its localization. It's still undecided how we will be releasing Amatsutsumi at this time but we'll have more information on that once a decision is made. While some may criticize our decision to still try to get it up on Steam, considering that no other gaming platform has even a fraction of Steam's reach, this is a path that cannot easily be avoided.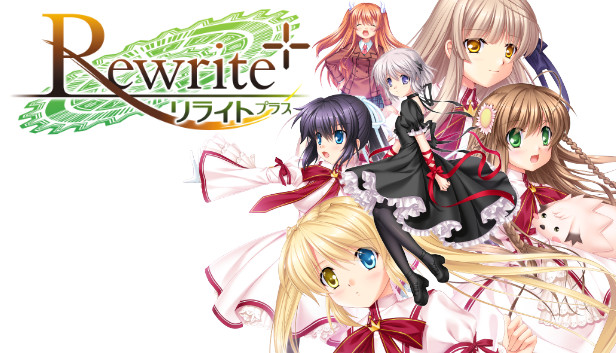 Rewrite+
Last but certainly not least is the release of VisualArts's Rewrite+. Originally announced back in Anime Expo 2017, it has been a rollercoaster ride to release this month. However, I fully acknowledge that it was not without a lot of hiccups and take full responsibility for how this released came out. From the start, this project has been a challenge which has been noted in recent Kickstarter updates and we are aware of the fact that this release is far from over. It was an insurmountable task to make up for lost time while working against a hard deadline but we will do what we can to address remaining issues for Rewrite+ while continuing work on Rewrite Harvest festa. Stay tuned to the Kickstarter for all the latest news and updates.
2021 New Releases (Console)
2021 Console Releases
2021 saw the release of 3 new titles for Nintendo Switch. The release of Heart of the Woods on Nintendo Switch also marked our first project working with the folks at Ratalaika Games. A big thanks to them for getting this fantastic release out on console. If cute girls investigating the paranormal is your thing, then we wholeheartedly recommend Heart of the Woods. Clea 2 is a sequel to Clea which was released on PC in 2019 and then on Nintendo Switch in 2020. If a horror game without the jump scares is your idea of a fun time then the Clea series is definitely a good recommendation. Lastly, WORLD END ECONOMiCA ~complete~ brings Isuna Hasekura's finance adventure trilogy to console in the West. Originally, a release on PlayStation Vita was announced as part of the 2014 Kickstarter campaign but after dealing with many challenges on this project, the decision was made to port the series to Nintendo Switch.
PlayStation Vita Releases
While we are on the topic of the PlayStation Vita, after hearing news about the closing of the PlayStation Vita Store, we made a decision to permanently discount Root Double: Before Crime * After Days and Rabi-Ribi. While it doesn't make up for all the releases we couldn't get on PlayStation Vita before game publishing ceased on the platform, it was something we felt was the right thing to do. Even though Sony has stopped plans to close down the digital store, these discounts will remain… so long as there aren't unexplained hiccups.
FATAL TWELVE for Nintendo Switch
Alongside the above digital Nintendo Switch releases, we once again teamed up with our friends at Limited Run Games on a physical release for FATAL TWELVE. Even if you missed out on this physical release, we do encourage everyone to check out this fantastic visual novel which is available on Steam, GOG, Nintendo Switch and PlayStation 4.
feng Acquisition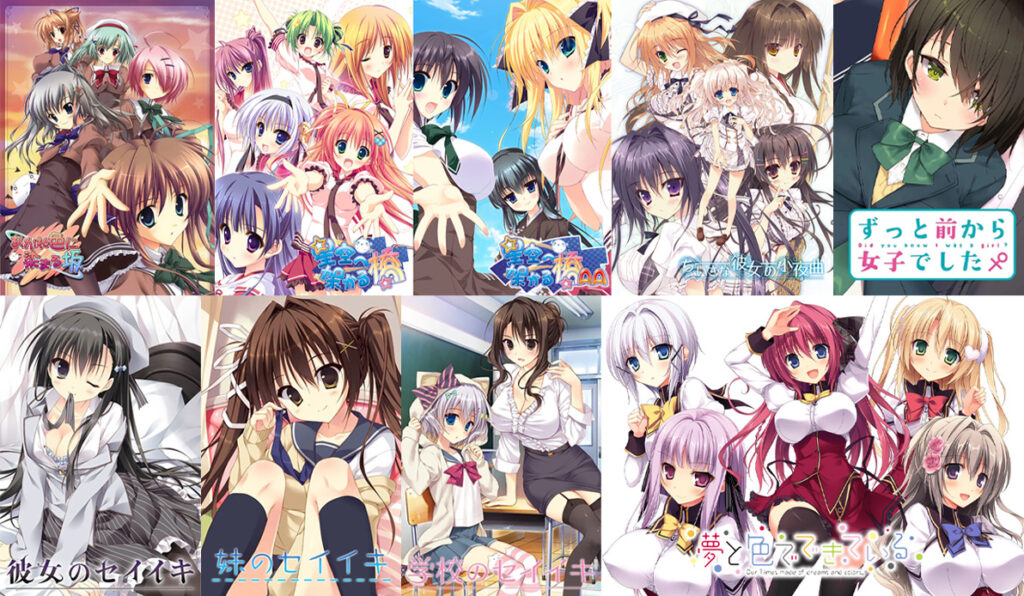 feng Games Lineup
A big surprise for everyone was the acquisition of feng's entire library. While this was an announcement made on April 1st, it was definitely not a joke. Until the deal was sealed, it was anyone's guess if this would become a reality or not. As fans of feng's works, we were definitely excited to announce this to the world. A gargantuan effort on top of our existing project backlog but we look forward to bringing each and every one of these releases to the Western market. Stay tune for more details on each of these titles!
Crowdfunding Updates
With the exception of the Heart of the Woods campaign, results have not been good on getting our existing campaigns finished. The ongoing issues with overseas manufacturing and shipping hasn't helped at all but nevertheless, we still fully intend to close out a number of campaigns in 2022. ChronoClock and WORLD END ECONOMiCA goods are currently packaged up and sitting in our Tokyo office, ready to be freighted to our home office in Los Angeles. More campaigns should be edging closer to finishing and we will do our best to get them finished. And yes, we do allow refunds even on our older campaigns as outlined in a previous news post. Should you need to request a refund, do not hesitate to submit a ticket to support.
While no permanent decision has been made yet, we currently have no plans to launch any crowdfunding campaigns for 2022.
Final Thoughts
Another year is now in the books for Sekai Project as we begin our 9th year of operations as a publisher. While the news may seem bleak around the world, we will continue to do all we can do to bring some joy in everyone's lives with fantastic stories, waifus (and husbandos even) and much, much more. There's definitely a lot planned for 2022 including projects that have yet to be announced. We're always amused by everyone's guesses as to what is coming next so definitely keep those inquiries coming. As always, a big thank you to our staff as well as the freelancers we work with to bring these releases to the English speaking world. Equally big shout out to all our developers and partners for sticking around with us and creating all these amazing titles for everyone to enjoy.
That's a wrap for 2021! On behalf of everyone at Sekai Project, thank you again for making us a part of your world as we continue to bring the world's creativity to your door step.
Sincerely,
Christopher Ling
Co-Founder and CEO